The National Medical Taskforce for Combatting the Coronavirus (COVID-19) announces the booster dose interval has been reduced to one month after the second dose for high-risk individuals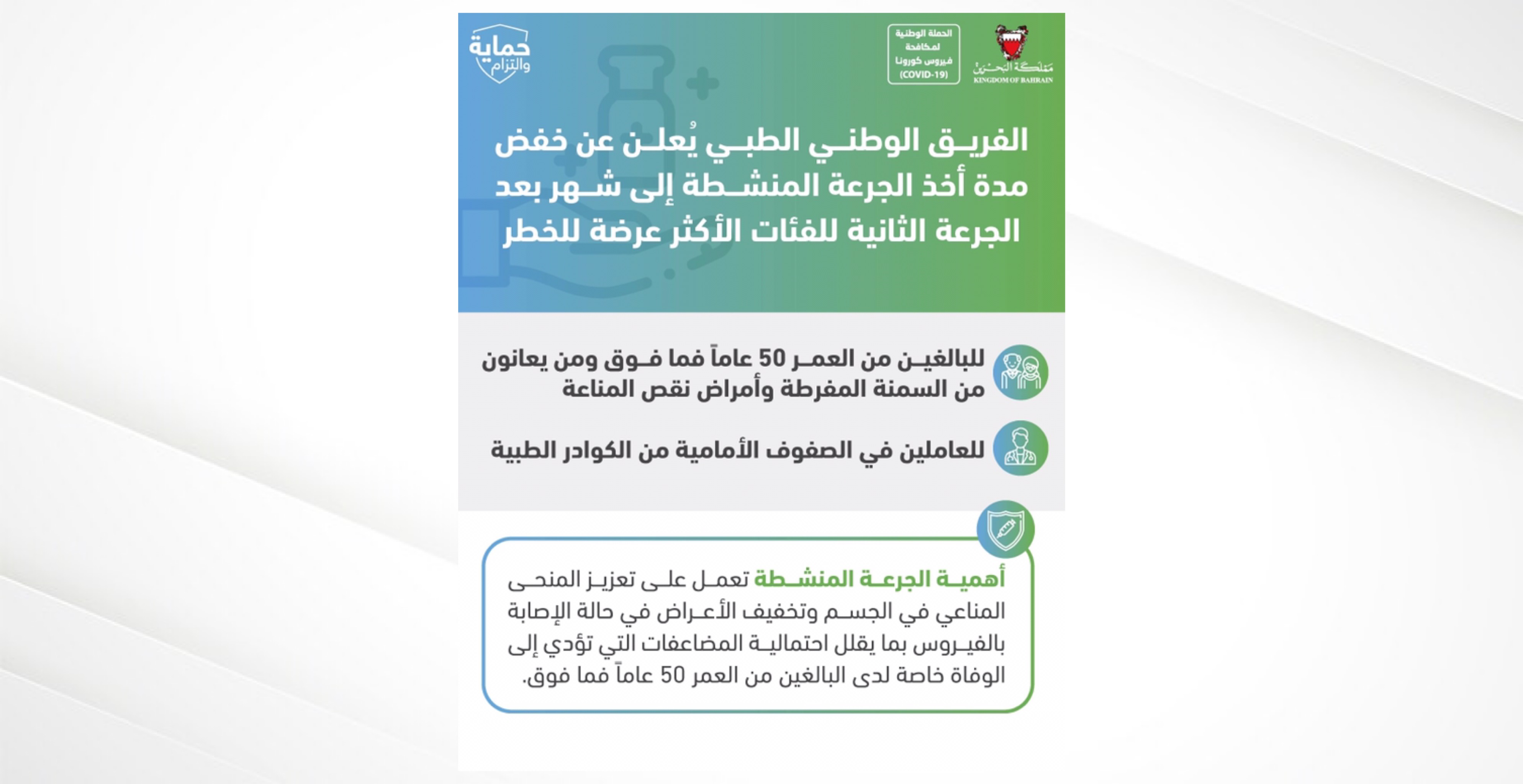 06 Jul 2021
The National Medical Taskforce for Combatting the Coronavirus (COVID-19) today announced that the booster dose interval for high-risk individuals has been reduced to one month after receiving a second dose of vaccine.

High-risk individuals include those who are 50 years of age and above, those who suffer from obesity and immune system deficiencies, as well as frontline responders. The decision was announced after studying the latest evidence on immune response and protection against the virus.

The Taskforce highlighted the importance of taking a booster dose to enhance the immune system for high-risk individuals, especially those who are 50 years and above. The booster dose will relieve symptoms and complications in the event of infection with the virus including the possibility of serious illness and death.

The Taskforce also emphasised the importance of following all precautionary measures, including taking a vaccine and the booster doses if necessary, to ensure all national efforts aimed at combating the COVID-19 are supported.
---