The Kingdom of Bahrain first globally to authorise, receive and administer the Valneva COVID-19 vaccine: 14 April 2022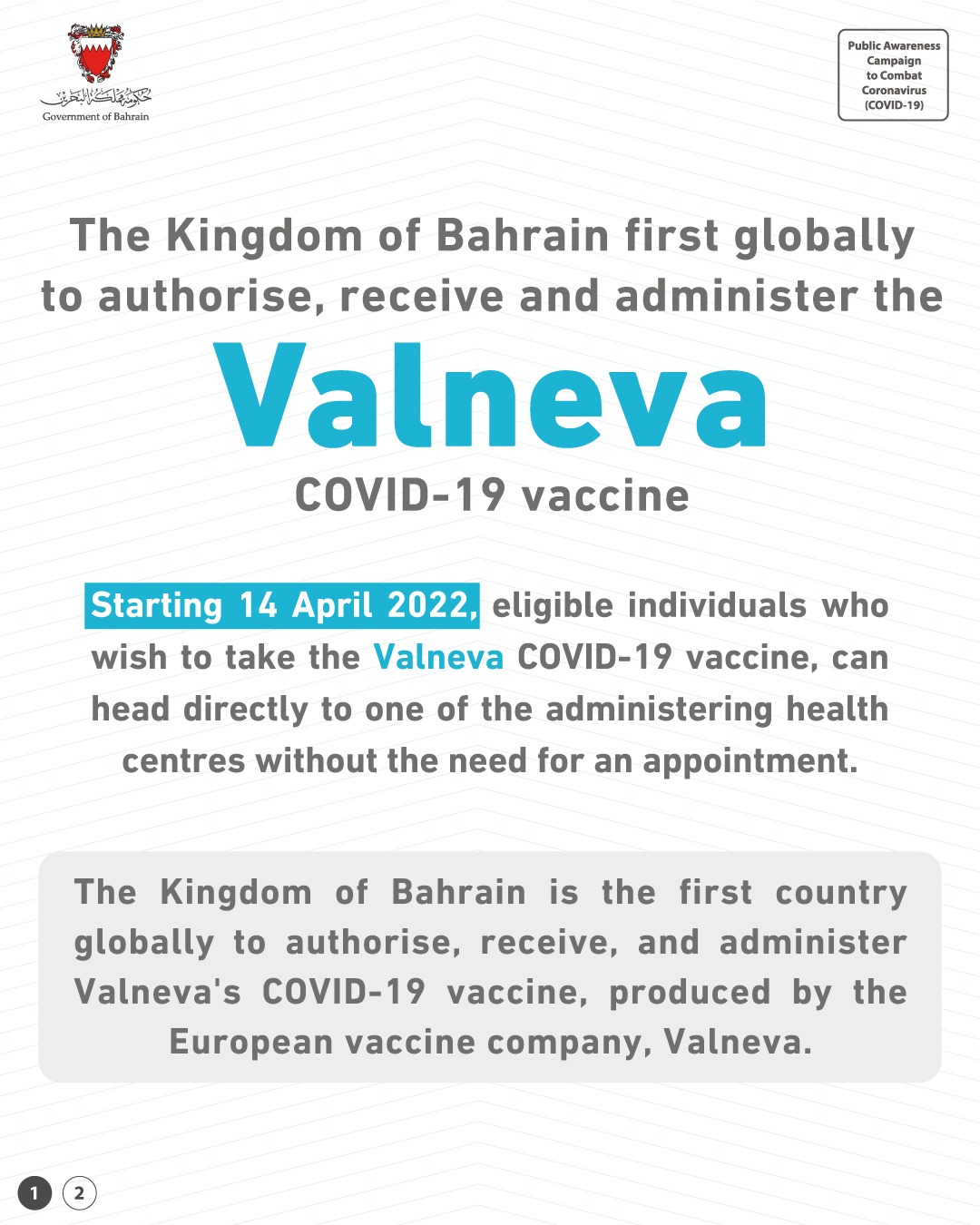 14 Apr 2022
The Ministry of Health recommends that all eligible citizens and residents of the Kingdom of Bahrain who wish to take the Valneva COVID-19 vaccine, head directly to one of the administering health centres without the need for an appointment, starting today, Thursday, 14 April 2022.
The announcement follows the Kingdom receiving its first batch of the Valvena vaccine from France, last March.
The Kingdom of Bahrain is the first country in the world to authorise, receive, and administer Valneva's COVID-19 vaccine, which is produced by the European vaccine company, Valneva. The vaccination was authorised for emergency use by the National Health Regulatory Authority, and approved by the Medicines and Healthcare products Regulatory Agency (MHRA) after it was found to meet the required safety, quality and effectiveness standards.
The Ministry of Health indicated that the list of health centres that administer the Valneva vaccine and the protocol for the first and second doses, and the booster shot, can be found on: https://healthalert.gov.bh.
---