The National Medical Taskforce for Combatting the Coronavirus (COVID-19) highlights the benefits of booster shots: 27 July 2021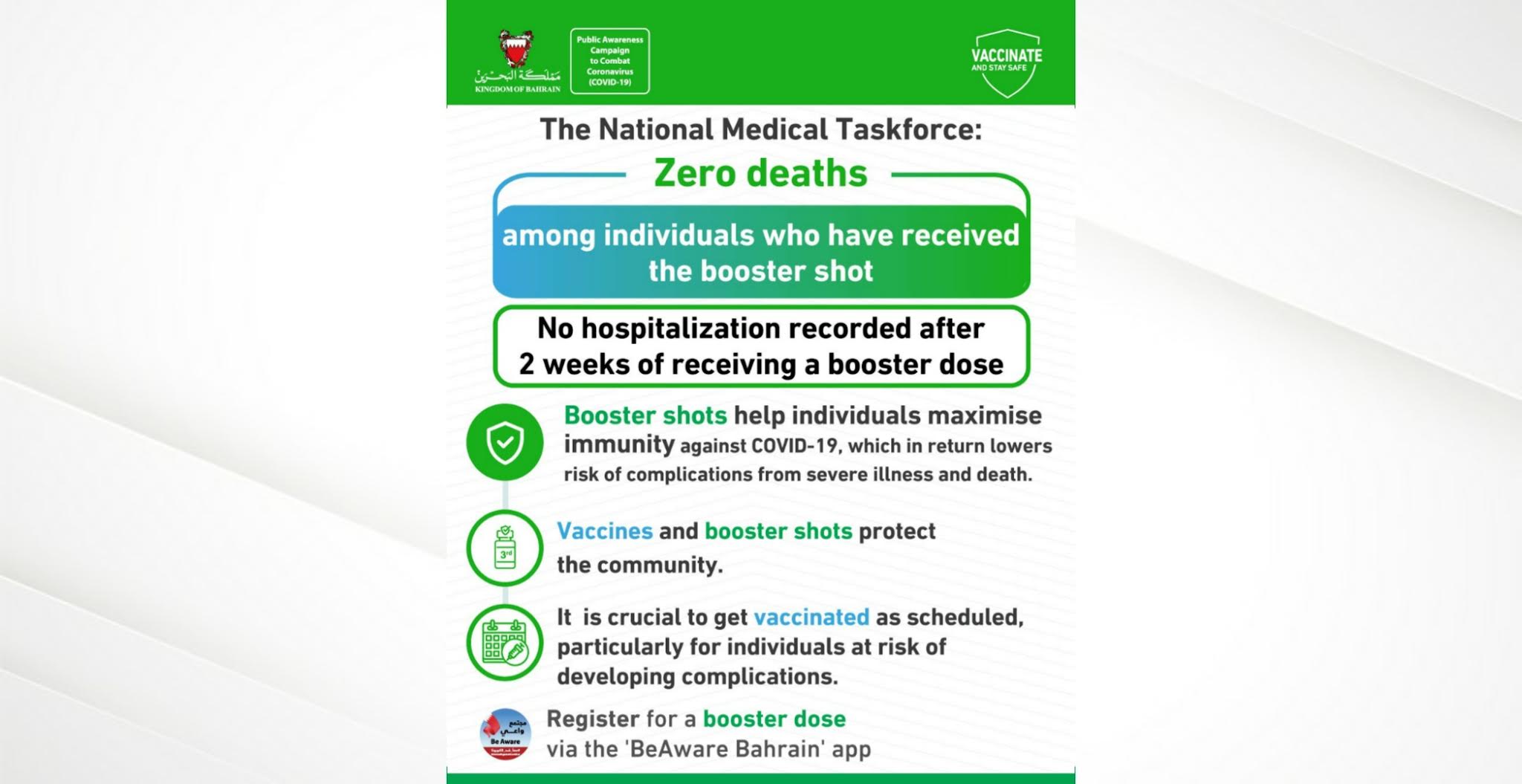 27 Jul 2021
The National Medical Taskforce for Combatting the Coronavirus (COVID-19) noted that booster shots, help individuals maximise immunity against COVID-19, which in return lowers risk of complications from severe illness and death.
Booster shots have been attributed to significantly reduce deaths as zero deaths and hospitalizations were recorded in Bahrain for individuals after two weeks of receiving a booster shot.
Vaccines protect the community and it is crucial to get vaccinated as scheduled, particularly for individuals at risk of developing complications.
---
Recent News