Booster shot protocol updated for vaccinated individuals who have recovered from COVID-19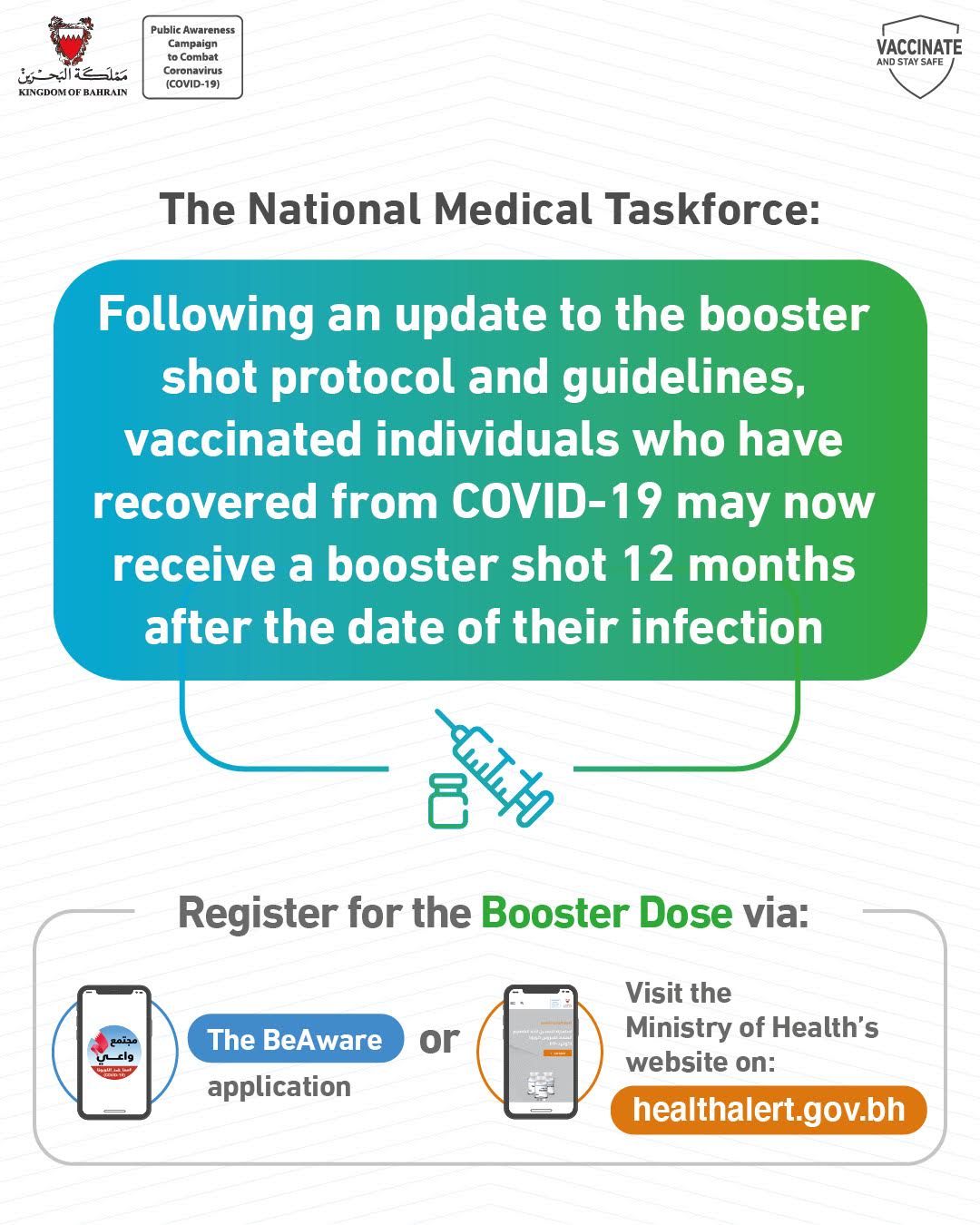 02 Sep 2021
Following a review of the latest developments and approval by the Government Executive Committee, the National Medical Taskforce for Combatting the Coronavirus (COVID-19) announced an update to the booster shot protocol and guidelines for vaccinated individuals who have recovered from COVID-19. Eligible individuals may now receive a booster shot 12 months after the date of their infection.
The Taskforce highlighted that all decisions taken regarding vaccinations and booster shots are in line with the latest COVID-19 developments and international best practices reviewed by the Ministry of Health's Vaccination Committee.
The Taskforce commended the responsibility exhibited by those eligible for the vaccination and booster shots, noting that it is crucial to safeguard public health.
The Taskforce concluded by recommending that all eligible individuals to receive the vaccination along with a booster shot, in order continue supporting the national efforts to combat COVID-19.
---