Dr Al Manea highlights the importance of following COVID-19 precautionary measures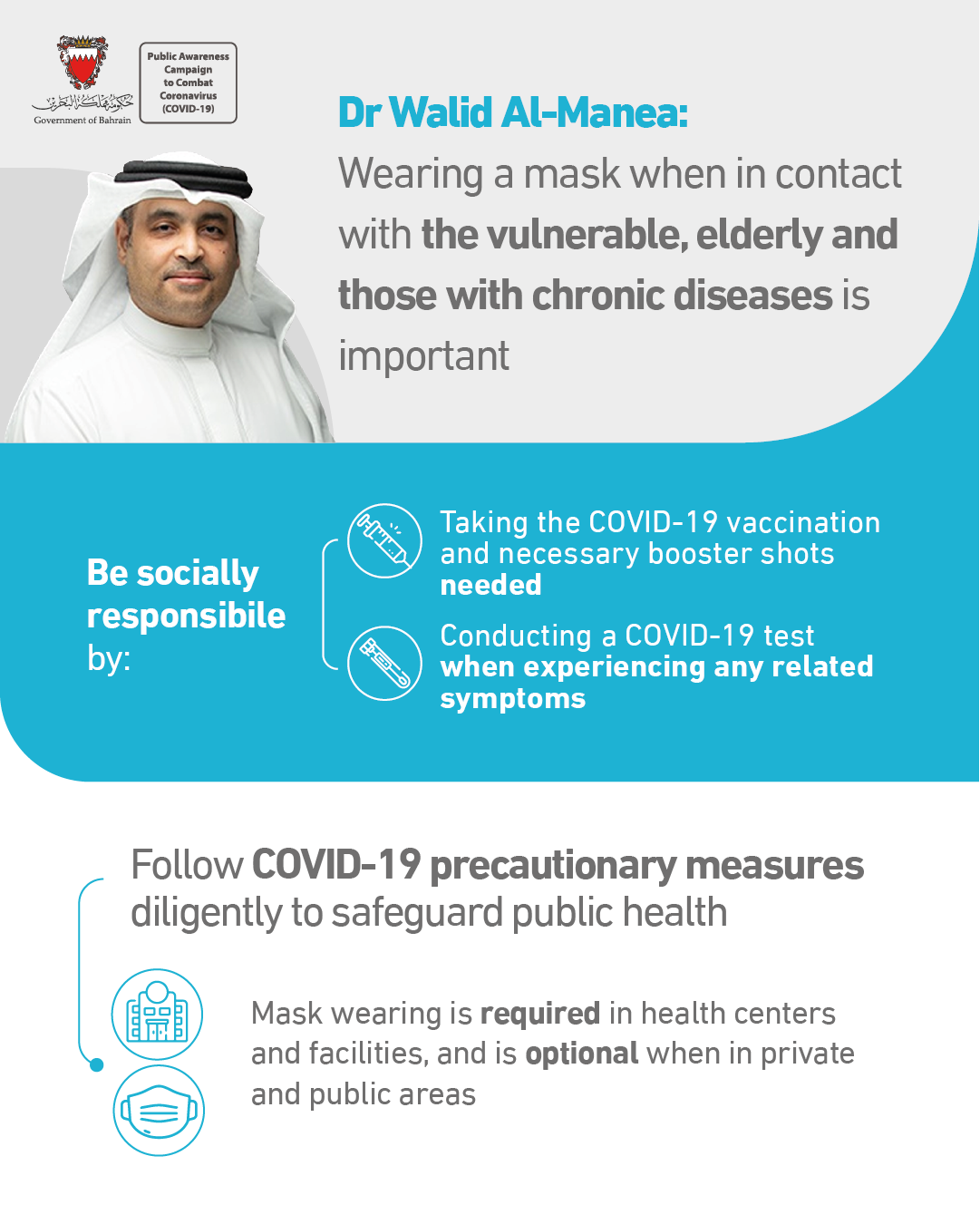 22 Jun 2022
The Undersecretary of the Ministry of Health and member of the National Medical Taskforce for Combatting the Coronavirus (COVID-19), Dr Walid Al-Manea, today highlighted the importance of continuing to diligently follow the COVID-19 precautionary measures aimed at safeguarding public health.
Dr Al Manea emphasised that mask wearing is required in different health centers and facilities, and is optional in private and public areas. Dr Al Manea added that COVID-19 could be transmittible by individuals that do not show symptoms of the virus, and thus wearing a mask when in contact with the vulnerable, including the elderly and those with chronic diseases, is important.
Dr Al Manea outlined that collective efforts to combat the COVID-19 continue to be maintained, however, social responsibility plays an even bigger role in supporting mitigation efforts.
Dr Al Manea concluded by reiterating the importance of taking the COVID-19 vaccination and necessary booster shots, as well as the importance of conducting a COVID-19 test when experiencing any related symptoms, as early detection can save lives.
---