The National Medical Taskforce calls on eligible individuals to receive a COVID-19 booster shot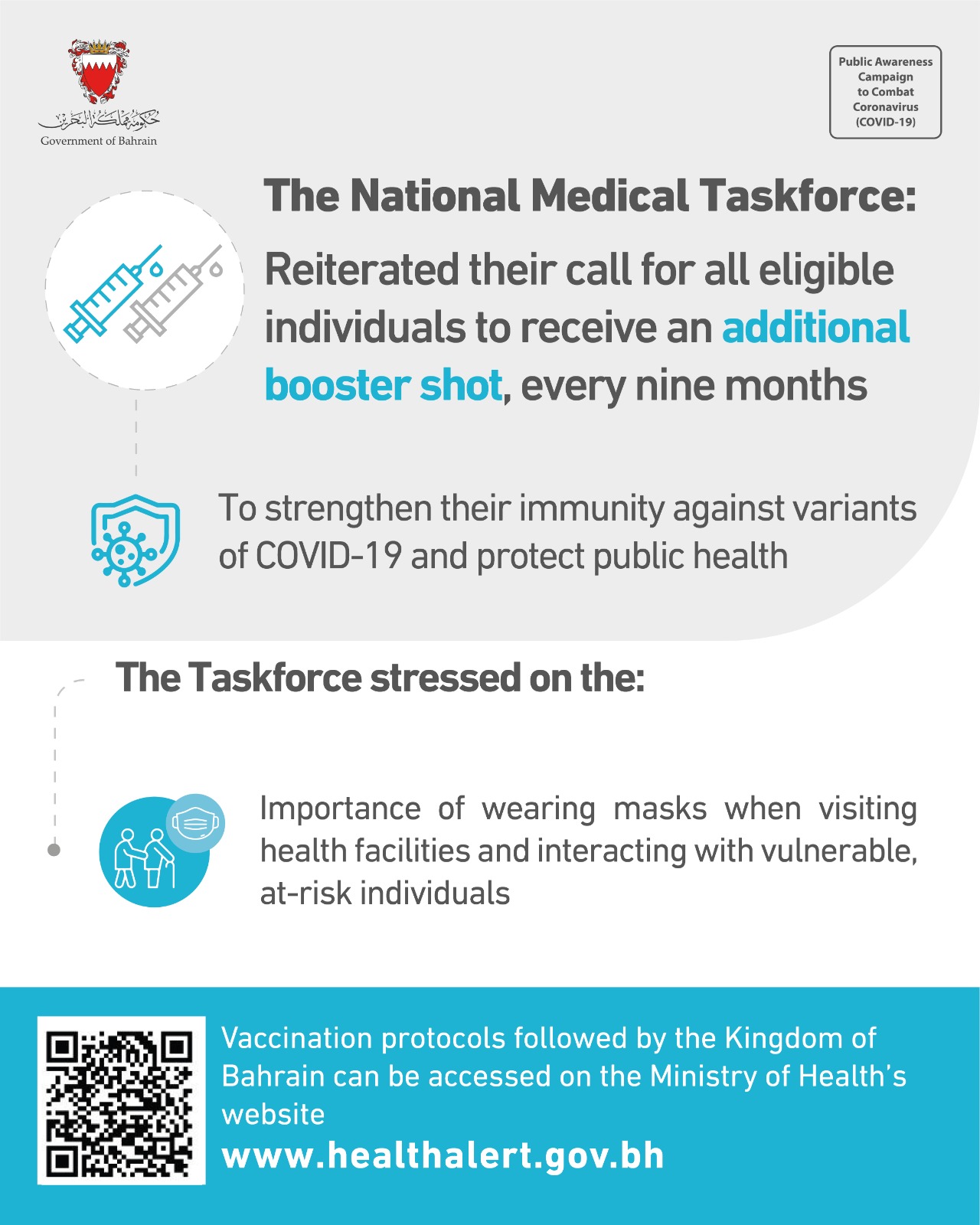 16 Jun 2022
The National Medical Taskforce for Combatting the Coronavirus (COVID-19) called on all eligible individuals to receive a second COVID-19 booster shot to strengthen one's immunity against variants of the COVID-19 and to protect public health.
The Taskforce indicated that vaccinated individuals, aged 12 years and above, have the following booster shot options:
• Pfizer-BioNTech
• The same vaccination as their first and second dose.
• Eligible individuals, ages 18 years and above, can opt to take the Valneva vaccination
• Recovered individuals can take a second optional booster shot six months after the date of infection and nine months following their first booster shot.
The Taskforce emphasised the importance of voluntarily wearing a mask both indoors and outdoors in accordance with precautionary guidelines.
The Taskforce concluded by stressing the importance of wearing masks when visiting health facilities and interacting with vulnerable, at-risk individuals.
Vaccination protocols followed by the Kingdom of Bahrain can be accessed on the Ministry of Health's website: https://healthalert.gov.bh.
---