The National Medical Taskforce highlight the effectiveness of the booster dose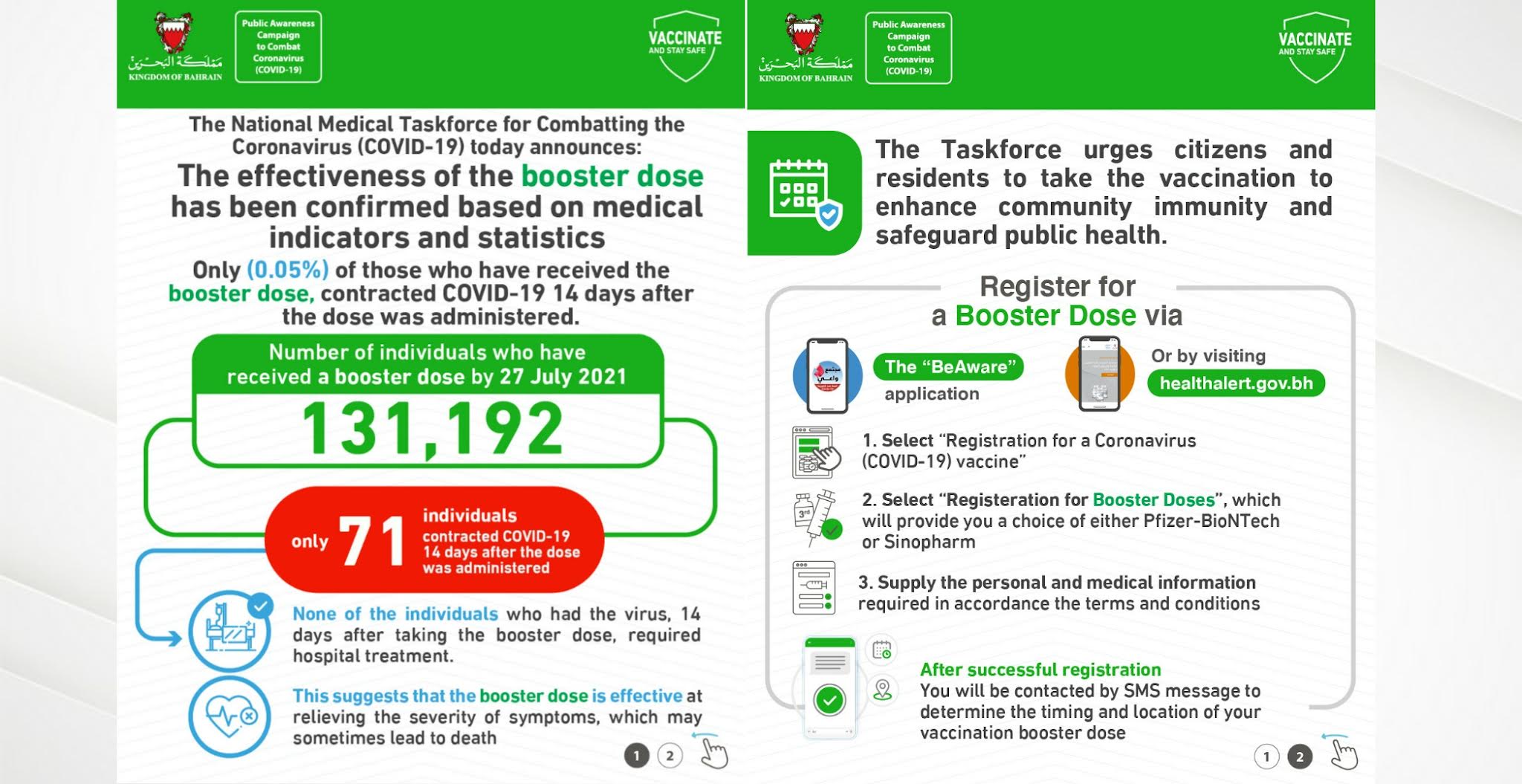 28 Jul 2021
The National Medical Taskforce for Combatting the Coronavirus (COVID-19) today announced that the effectiveness of the booster dose has been confirmed based on medical indicators and statistics.
The Taskforce noted that 131,192 individuals had received a booster dose by 27 July. Of those who have received the booster dose, only 71 individuals (0.05%) contracted COVID-19 14 days after the dose was administered.
None of the individuals who were infected with the virus, 14 days after taking the booster dose, required hospital treatment. This suggests that the booster dose is effective at relieving the severity of symptoms, which may sometimes lead to death.
The Taskforce urged citizens and residents to take the vaccination to enhance community immunity and safeguard public health.
Booster shots have been attributed to significantly reduced deaths as zero deaths and hospitalizations were recorded in Bahrain for individuals after two weeks of receiving a booster shot.
---
Recent News